Canadian Livestock Transport
The Canadian Livestock Transport (CLT) program is a comprehensive training course and support service for livestock truckers, shippers and receivers. The program offers certification that is recognized throughout Canada and United States. The program is led by an industry initiative to address the need for increased accountability and improved handling practices in livestock transport.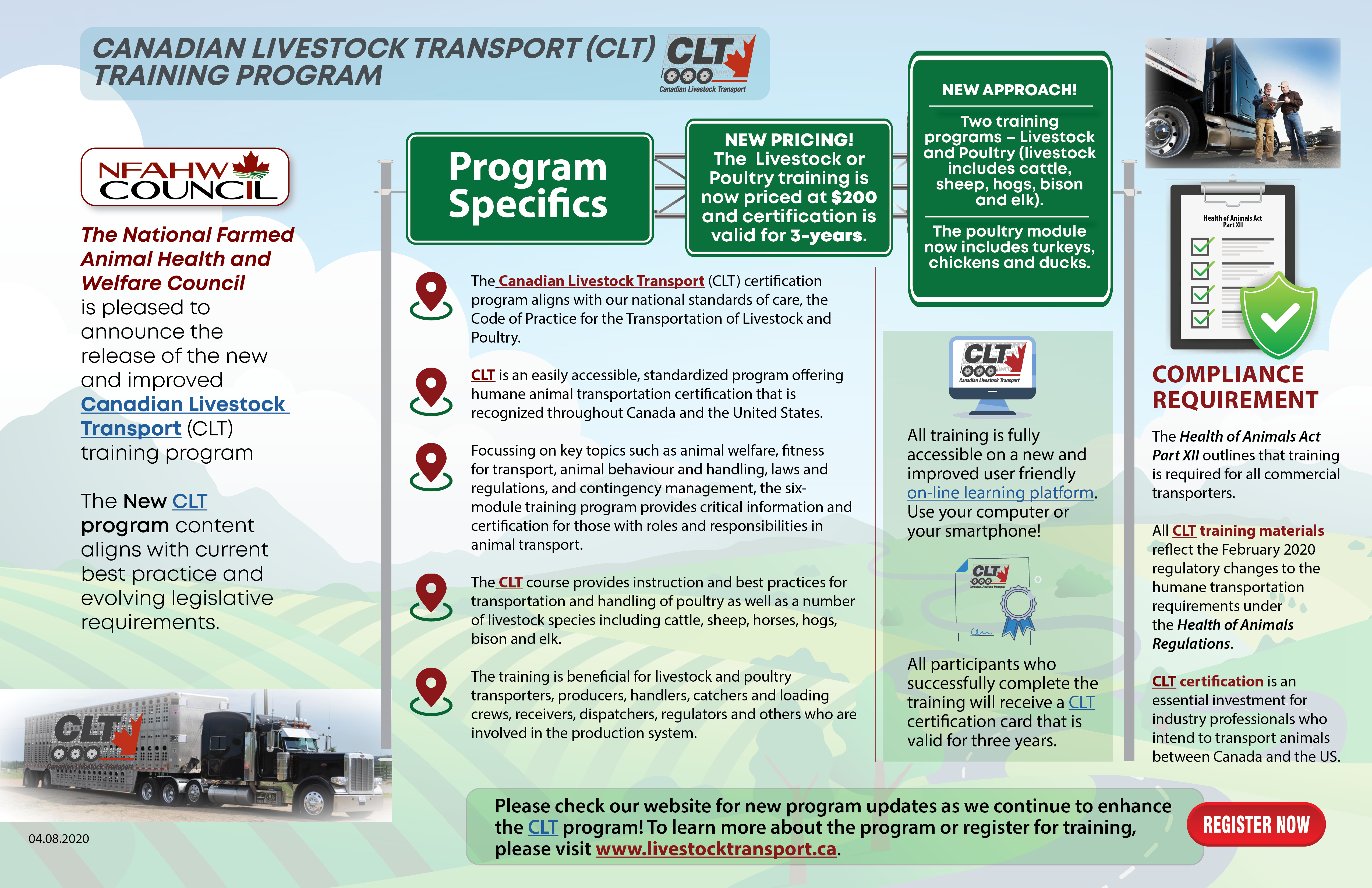 Visit www.livestocktransport.ca for program details.